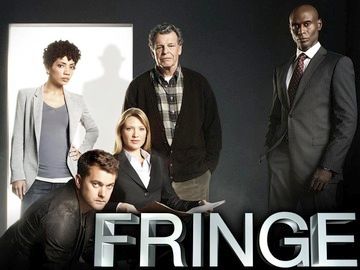 The final episode of my favorite TV show of the past five years aired on Friday. It's sad, but it was certainly time. Fringe began like an X-Files knock-off, with a monster of the week and an above-average mad scientist. But the network gave the show a chance, and Fringe matured and developed. By the final episode of season one, when the Observer and the other universe came to light, the show really began coming into its own.
The season two episode Peter is where the show really took off. It's where the show's primary overarching plot came to light, and although this was resolved at the end of season three, it was the best story arc the show had. My favorite moment in the series came late in season three, during a scene with Anna Torv and John Noble, the two actors who in my mind really carried the show. William Bell was still in possession of Olivia's body, and he/she was smoking pot with Walter, reminiscing over their old days while listening to seventies music. That scene was amazing.
Season four and five were a bit of a disappointment, but with a show like Fringe, its bad seasons are better than other shows' good seasons. The last few episodes in the series did a good job of pulling everything together, calling back to early seasons, and sending off the characters in memorable and fitting ways. Perhaps the show should have ended with season three - seasons four and five were stolen time - but I enjoyed it.